Meet Our Audiologists: Cassandra M. Fynes and Roger Knighton – Serving Mesa, Phoenix, and Surrounding Areas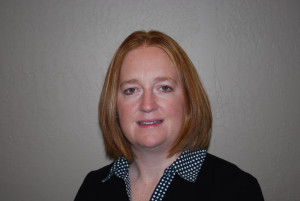 Fynes Audiology LLC is owned and operated by Dr. Cassandra M. Fynes, Au.D. CCC-A. Dr. Fynes is an Arizona native and has been a licensed and practicing audiologist serving Mesa and Phoenix, Arizona for over ten years.
Dr. Fynes received her Master's of Audiology from Lamar University in Beaumont, Texas in May of 2000. She received her doctoral degree from Pennsylvania College of Optometry, School of Audiology in December of 2003.
Dr. Cassandra M. Fynes continues to further her education by attending seminars and training meetings on a regular basis. Dr. Fynes is a member of the American Speech and Hearing Association and a fellow of American Academy of Audiology.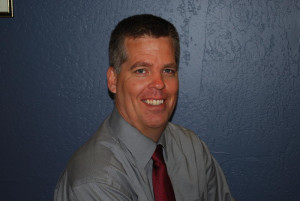 Roger Knighton, M.N.S., CCC-A, has worked in Scottsdale and Mesa before starting his own practice. He was the owner of Comprehensive Hearing Services, located in Tempe, Arizona from 2005-2010 before making the decision to merge with Fynes Audiology. Working together, the two audiologists will be able to provide even better service to their patients.
Roger Knighton has lived in Arizona for over 30 years and has been a licensed and practicing audiologist for more than 15 years here in the Phoenix area. He attended Northern Arizona University and received his Bachelor's of Natural Science in 1990, then attended Arizona State University and received his Master's of Audiology in 1993.
Roger stays current on all the latest in hearing aid technology by keeping in close contact with all major manufacturers and receiving additional training as needed.
About the Practice
Fynes Audiology offers state-of-the-art technology combined with up-to-date training to bring its patients the most effective hearing loss treatment currently available. To find out if you may benefit from a visit to our audiologist serving Mesa, Phoenix, and nearby communities, take this quick test to see if you may have hearing loss:
Do your family and friends complain that you play the TV too loudly?
Do you prefer to have your spouse (or someone on your staff) make important phone calls for you?
Do you have trouble understanding people who are trying to talk to you at parties or restaurants?
Do you always try to sit next to your spouse at dinner parties because they will help you with missed communications or questions?
Do you complain that other people mumble?
Do you have trouble hearing all of what is going on at the theater or in religious services?
Has your hearing loss affected relationships at home or performance at work?
Do you find yourself denying having a hearing problem?
Do you often ask people to repeat what they just said?
Do you have difficulty understanding conversations in the car?
If you answered "yes" to three or more of these questions, you may have some level of hearing loss. If you're in need of an audiologist and live in Mesa or the greater Phoenix area, contact Dr. Cassandra M. Fynes or Mr. Roger Knighton today!